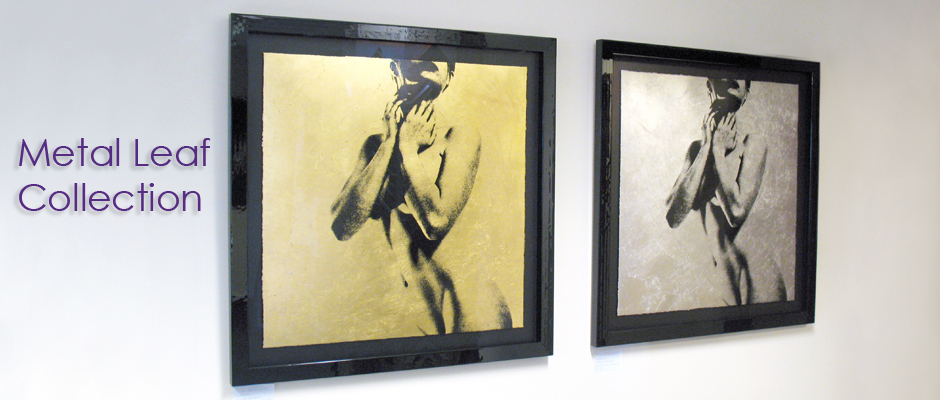 A Unique Range of Fine Art Prints
Sarah's unique range of Fine Art prints have been hand finished with various metal leafs & silkscreened onto using an image taken from her original art. They were launched by Turner Barnes Gallery, a contemporary fine art gallery based in Chelmsford, Essex, at the Affordable Art Fair in Battersea, London in 2013. This collection is exhibited internationally, including Singapore  Hong Kong & Paris.
The Gilded Collection
With this collection Sarah Scotchman furthers her detailed multi-media drawing pieces as well as her paintings through various stages and processes to produce new and exciting hand finished variable editions using metal leaf, silkscreen and varnish. The new limited edition prints have a modern edge to her customary classical style.
Variable Edition of 20 or 25
Hand Finished Silkscreen
Each individually layered with metal leaf
Metal Leaf Effects from Silver, Copper to Gold
Silkscreen & Varnish on watercolour paper with torn edges
Actual colour may vary slightly depending on screen settings etc
Purchase an Edition
email: sarahscotchman@mac.com
or call 07806623228
Size: 70x70cm
Price: £POA