Biography
Sarah Scotchman is a published, international Essex based artist, formerly resident at the Turner Barnes Gallery in Shenfield & Chelmsford, Essex & now being represented by Singulart of Paris.
Sarah creates figurative fine art pieces that capture the sensuality & elegance of the female form, producing work ranging from striking, high contrast paintings to simple soft line drawings.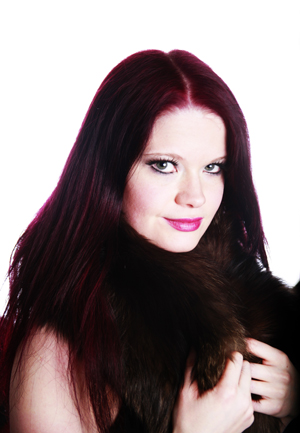 A Modern Edge
Sarah has broadened her portfolio with a new Metal Leaf Collection. She creates detailed multi-media drawing pieces as well as paintings through various processes to produce new & exciting originals & hand finished variable editions using metal leaf, silkscreen, enamel & varnish. The new works add a modern edge to her customary classical style.
Gilded Collection
After having huge success with her collection launched by Turner Barnes Gallery at London's prestigious Affordable Art Fair in Battersea, Sarah's Gilded Collection is now being exhibited in London galleries & overseas.
Inspired by…
Sarah Scotchman is inspired by the beauty, softness & curves of the female form & believes that lighting is essential to the mood & atmosphere of her work. Her pieces can vary from strong, high contrast images to delicate & yielding pieces.
Studying Art
As a child Sarah Scotchman always loved the arts & this developed a passion for photography & fine art. Sarah Scotchman later studied at Central Saint Martins, London, gaining a distinction in art & design, while studying under various artists including, Ray Leaning, Chris Christoferou & Ken Clarke.
Art Exhibitions
Residency at Beaumont Hall Studios June 2007 – February 2008
CSM Art and Design Foundation Exhibition 2007
Chelmsford Arts Trail 2008
Chelmsford Arts Trail 2009
Residency at Interior Angle Art & Design Gallery
EWAG Art Exhibition July 2010
Chelmsford Arts Trail 2010
Art in the Box solo exhibition at Interior Angle 2011
Chelmsford Arts Trail 2011
Publication in Mark McGough's book titled Visual Creativity 2012
Residency at Turner Barnes Gallery, Shenfield & Chelmsford, Essex 2008 – 2020
The Affordable Art Fair London October 2013
The Affordable Art Fair Singapore November 2013
Publication in Essex Life Magazine February 2014
Through A Different Lens Exhibition at Turner Barnes Gallery March – April 2014
The Affordable Art Fair Hong Kong March 2014
Residency at Zebra One Gallery, Hampstead, London
Works on Display Chaplins, Chelsea, London 2013 – 2020
The Affordable Art Fair Battersea London October 2014
Residency at Singulart 2020